City Raid: Night of the Curse  (Gaia's Flute blueprint)
Event Style:
Top 5 + 5 Random
Prizepool:
10 epic lvl 28 oiled leathers (vest, energetic I, value ~40gems) to give away this weekend:
-Top 5 raiders will each get one & the other 5 will be randommed away between everyone else above fair share.
Old rewards still unclaimed:
-
Other Event Info:
There's a special May Campaign for Pixie's Raid Challenge which started 2 weeks ago, with extra draws done for those raiding a total of 15K+, 50K+, 75K+ or 150K+ total points over the course of 5 weeks.
The usual base rules apply, only 2k+ weekly score entries are allowed (10K+ for extra draw), and I'll be entering them as usual for everyone in the city that qualifies.
Details here:
http://forum.shopheroes.com/viewtopic.php?f=9&t=9254
Last edited by Dessy on Mon May 21, 2018 3:36 am; edited 1 time in total
Epic lvl 28 Oiled Leather (vest) winners:
-Top 5: Viniciro, Ranrar, Sparhawk, Jerith Geros & Will
-Random:  Infmagic, k02, Anj, Joycelina & Highspar
We completed endless 6, nice raiding =)
Busy weekend for quite a few players it seems: 4 below fair share & 1 MIA.
Hopefully they'll be back to their usual scores again on the next ones.
All 2k+ scores have been entered into Pixie's Raid Challenge again: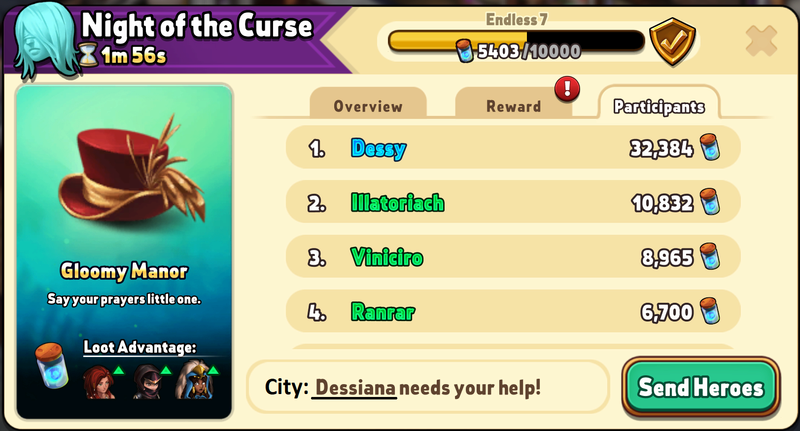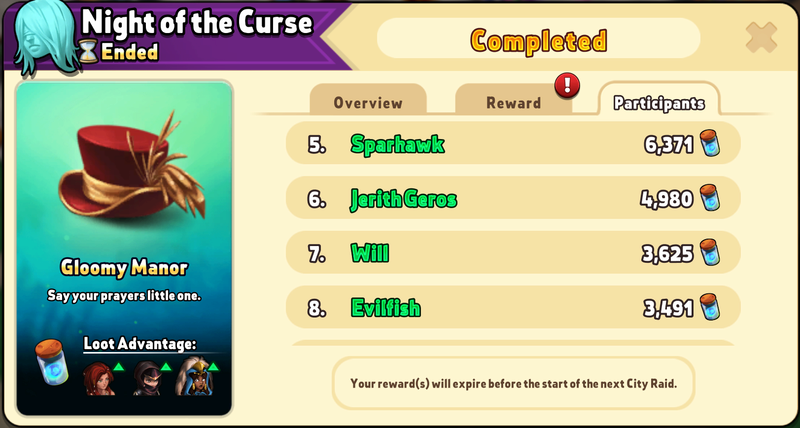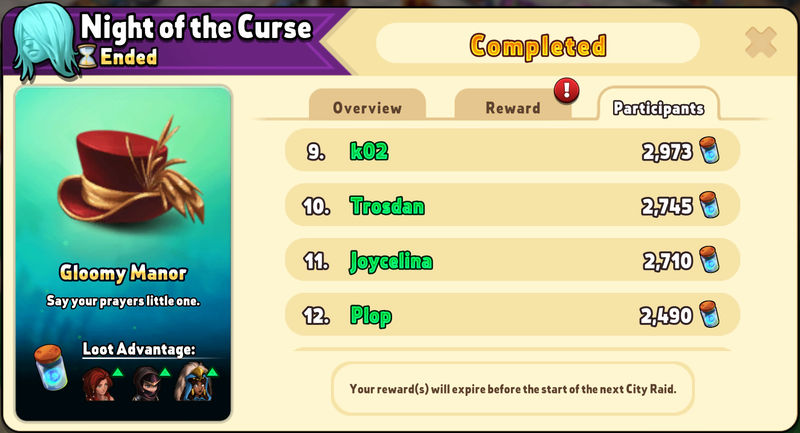 Similar topics
---
Permissions in this forum:
You
cannot
reply to topics in this forum