City Raid: Night of the Curse (Gaia's Flute blueprint)
Double loot heroes:  Azula, Karal & Odette
Event Style:
Top 5 & 3 Random
Prize pool:
-8x Epic lvl 40 Midas Gloves (2812 power, TH value ~100gems)
Epic midas gloves this weekend: 5 will go to the Top 5 raiders & the other 3 will be randommed away between everyone else above fair share.
(Zarus, Trosdan, Illatoriach & I are passing on rewards as usual)
And there will be an extra prize draw at the end of the month. Details here:
October Special City Raid Event
Old rewards still unclaimed:
-
Last edited by Dessy on Mon Oct 22, 2018 3:49 am; edited 4 times in total
Thanks for another good raid all, endless 9 completed this weekend.
3 players even improved their personal topscore: Squark 10K+(!!!), LunaticX and Maharilya (updated in the october city event thread)
Epic lvl 40 Midas Glove winners:
- top 5: Squark, Danean, Jerith Geros, Will & Baachan
- Random: k02, Maharilya & Ranrar
Storing the images that I've entered into Pixie's Raid Challenge for a chance at extra prizes here as usual:
Regular Entries (2K+)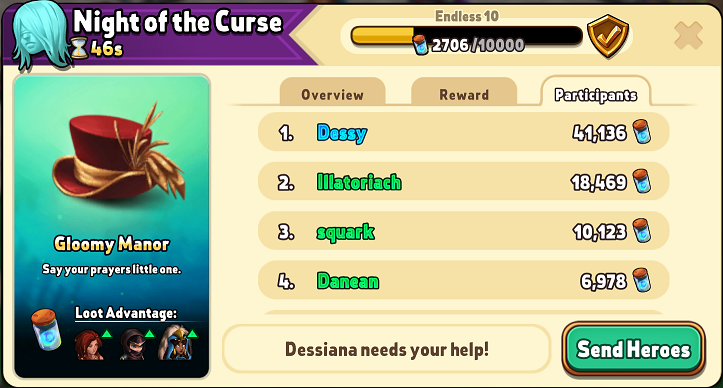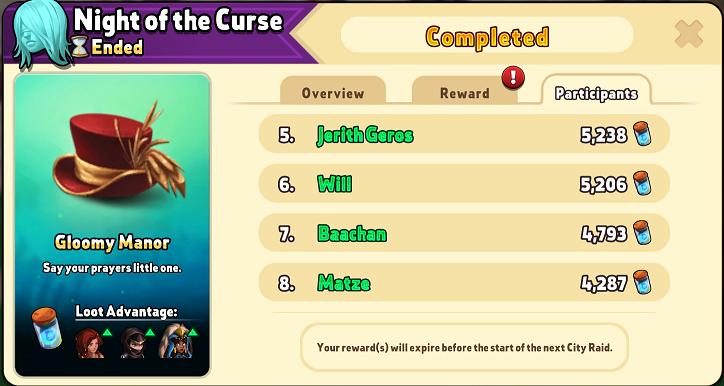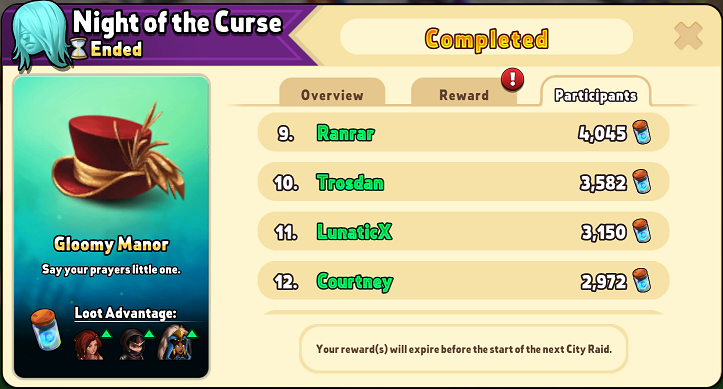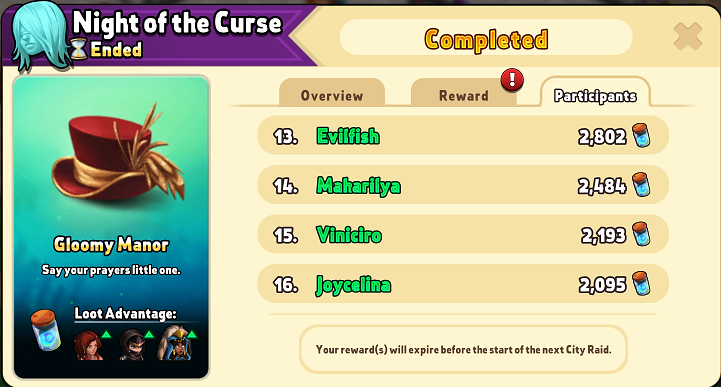 Mini raider entries (1-2K):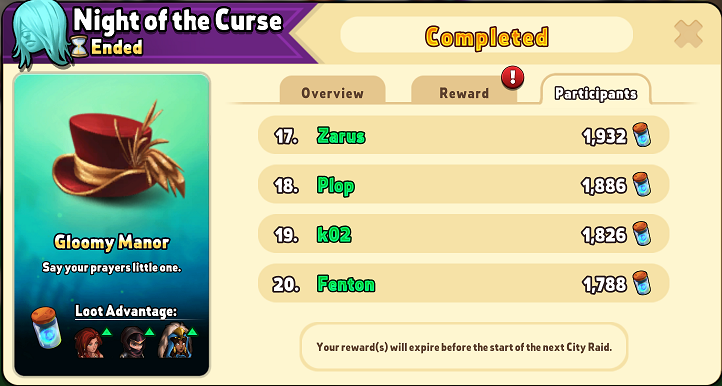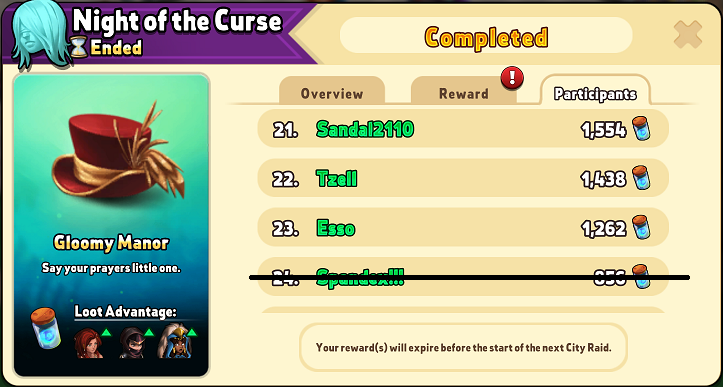 and the rest: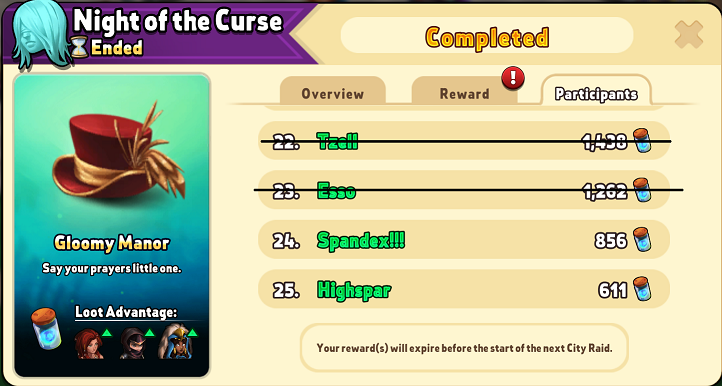 Similar topics
---
Permissions in this forum:
You
cannot
reply to topics in this forum