Just sharing, average costs to get blueprints with different methods.
-Excluding any valuable items you may get from chests when opening those with keys or gems. The real costs of getting bp's from chests with keys/gems will be a bit lower on average, as you do get those.
-Based on keys at current market value. I've listed the average costs per blueprint, for players considering selling their keys, as well as for players considering buying keys from the trade house. Hence 2 different values.
-BPF costs based on getting the Blueprint Collection which gives 50 BPF's for 750gems, which is 15gems each. Cost per blueprint with BPF's will of course depend on the fragment cost of the blueprint you're looking to buy, I've listed the costs for the cheapest & most expensive blueprint per chest type.
(-Not included, but just for info: Opening your first chest of a certain type with gems gives a 100% chance at a blueprint).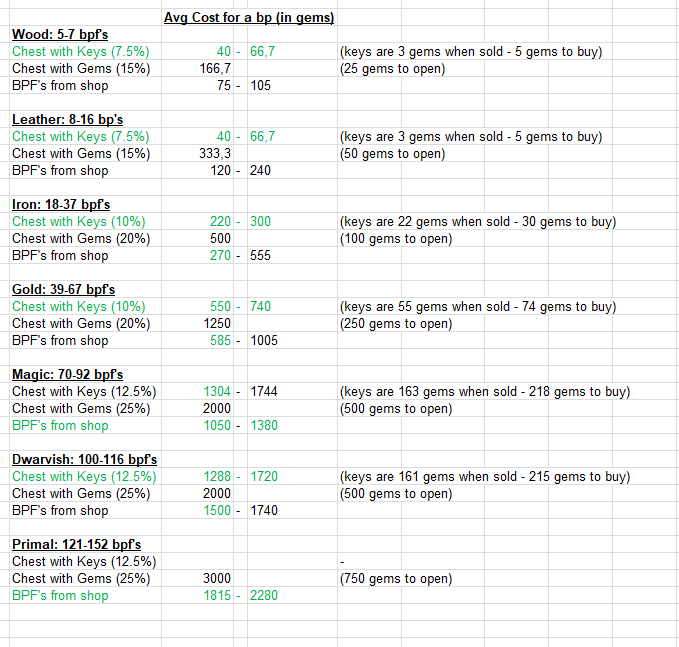 feedback always welcome, if I made any mistakes don't hesitate to let me know =)
Similar topics
---
Permissions in this forum:
You
cannot
reply to topics in this forum