City Raid: Rampaging Orcs (Oracle Armor blueprint)
Double loot heroes: Clovis, Gauvin & Kurul

Event Style: Raffle
Standard City Raffle (Lottery), every 500 points = 1 ticket. (Fair share+ req. as always)
(check our website, below the city info for a detailed explanation of how raffles in the city work)


Prizepool:
-1x Mythical lvl 23 Royal Uniform (Clothes, 4500 power, Support I with Groom package, value ~1200gems)
-1x Legendary lvl 49 Oracle Armor (4900 power, Mage Armor, value ~880gems)
-1x Legendary lvl 38 Goddess Tear (Pendant, 3500 power, Healer I, value ~170gems)
-2x Mythical lvl 9 Moon Boots (1050 power, Energetic I, value ~150gems)
-3x Legendary lvl 26 Ygg Flute (1750 power, Healer I, value ~60gems)

Extra Endless bonus prizes thanks to Illatoriach:
-?x Mythical lvl 17 Lunarod (3500power, Healer I, value ~80gems), 1 rod added to the prizepool for every 2 endless stages completed


Raffle with some decent quality items this weekend =)
The main prizes will be a Legendary Oracle Armor (this weeks city raid blueprint) & a Mythical Royal Uniform.
Both items had similar gem values on the TH over the last few weeks (1Kish), I'm having a hard time determining which is the most desirable as top prize. So, whoever is the lucky winner will get to chose between the two. And the 2nd winning ticket selected by the RNG will get the other item.
Displayed gem values copied from the trade house just before the raid started. Gem values fluctate a lot, so merely an indication, etc. etc. =)

Old rewards still unclaimed:
- (None)

Other:
I recently got reminded that some players may still be unaware that gems can be converted to gold, and gold to gems through the trade house. 1 gem = around 10M, give or take a few million when you're converting one to the other. (Magic chests are a populair item to convert with, pretty stable market). So if gold is more beneficial for you, you can always convert the items through gems towards gold.
Last edited by Dessy on Fri Aug 03, 2018 1:13 am; edited 10 times in total
Only 19 participants this week, but we still completed endless 5. Nice raiding all =)
Summer time again, which is always the period when more players than usual go inactive. I'm keeping an eye out for replacements… bit better odds of winning something in the meanwhile =P
Raffle calculations have been done and the RNG has selected the following tickets…. Grats to the winners:  
Ranrar: Choice between the Mythical royal uniform or Legendary oracle armor
Viniciro: bit of patience needed untill Ranrar requests, the other item will be yours.
Plop: Legendary lvl 38 Goddess Tear
Squark & Infmagic2047: Mythical lvl 9 Moon Boots
Fenton & LunaticX: Mythical lvl 17 Lunarod (thanks to Illatoriach!)
Jerith Geros, Esso & Evilfish: Legendary lvl 26 Ygg Flute
Raffle Calculations & RNG draws: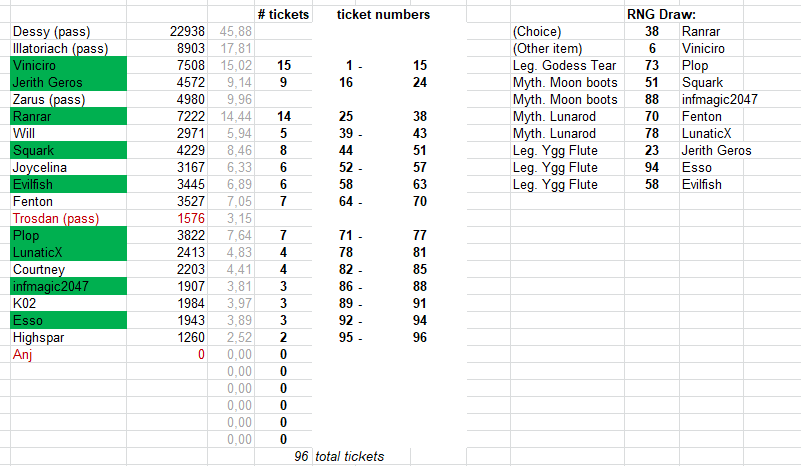 All 2K+ scores entered into pixie's weekly raid challenge again for a small chance at extra prizes: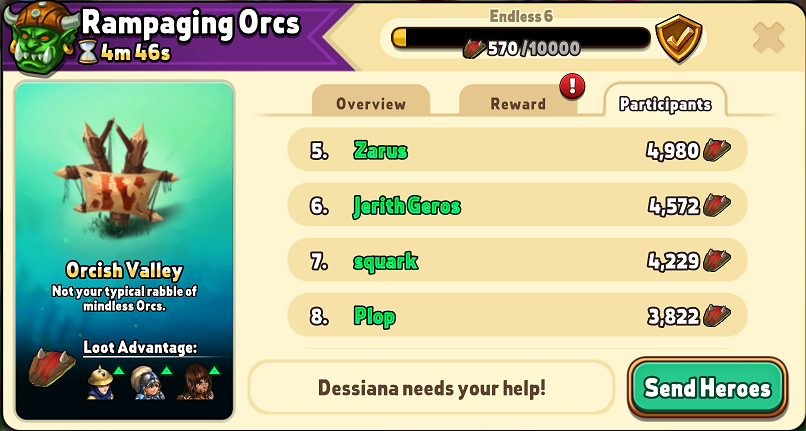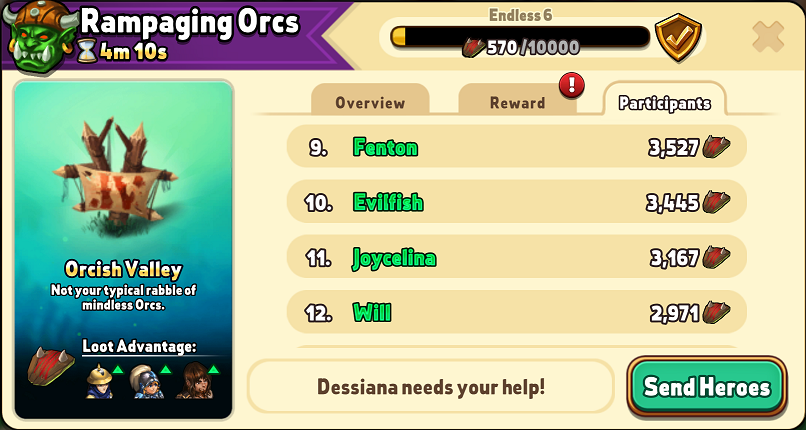 (rest)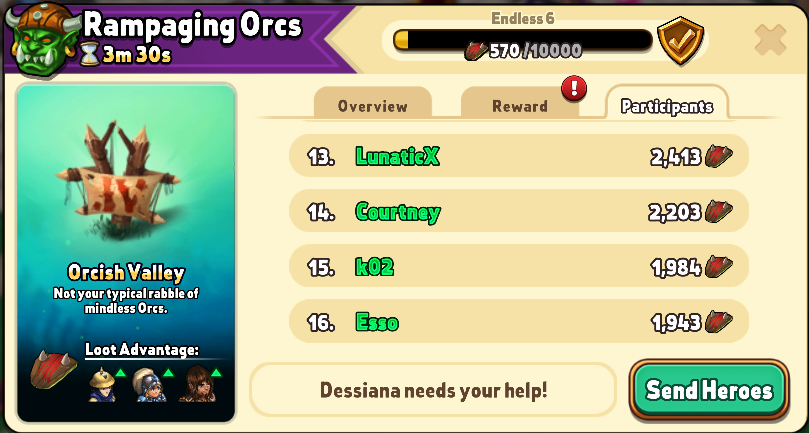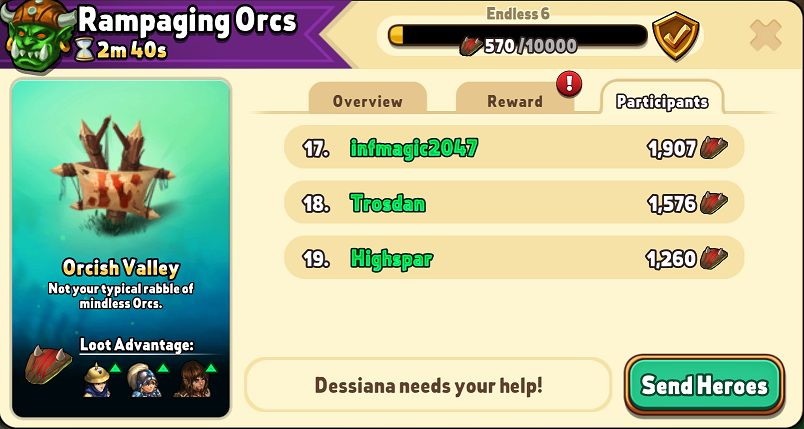 Similar topics
---
Permissions in this forum:
You
cannot
reply to topics in this forum