City Raids:
4 raids in June. Three "normal" event weeks & a bigger raffle event planned for the howling mountain raid.
Trade Wars:
No info yet on when the next one will be. *update:* no TW in June, they're still working on changes to the event,
details here
Other:
-Relic Crafting Event: Runs untill 11 June. Small local crafting event with a chance to win a mythical version, see
details here.
-Raid Cycle Challenge: 7 June - 18 August. At the end of this raid cycle (11 raids), I'll do an extra prize draw.
Odds to win will be based on your raid score average of the 11 raids: raffle (lottery) style, every 1000 points = 1 ticket.
You can find your current average and scores on the
event spreadsheet
Details to be announced later, prize(s) will be something nice =)
Vermin Infestation (Ended)
: Random
Full random draw this weekend, just fair share+ for a chance.
Prize Pool: 3x legendary relic blade (sword, Energetic III)
Winners: Plop, Matze & Filip
Smashing Bones (Ended)
: Random
Full random draw again this weekend, just fair share+ for a chance.
Prize Pool: 3x epic lvl 50 umbral axe
Winners: Tzell, Danean & Jeeker
Demonic Invasion (Ended):
Top 5 + 3 Random
Prize Pool: -8x Choice between legendary lvl 30 ??? (=Relic Mace) or legendary lvl 22 winged sandals. (Both are support I skill items)
Winners:
-top 5:Danean, Matze, Fenton, Jeeker & Squark
-random: Filip, Highspar & Viniciro
Howling Mountain (Ended)
: Raffle (Lottery, 500 points/ticket)  
Fair share+ req. as always. (check our website, below the city info for a detailed explanation of how raffles in the city work)
Prize Pool: *Winners:*
-2x Legendary lvl 40 item of your choice: Balmung or Midas Gloves (Support II pack items) Will & Danean
-5x Legendary lvl 26 Evil Seal (Energetic I), spell, 1750 power Viniciro, Evilfish, Squark, k02 & Fenton
-3x Mythical lvl 8 Colored Powder (Energetic I), remedy, 875 power Esso, Highspar & Courtney
-?x Mythical lvl 17 Luna Rod (Healer I), Staff, 3500 power, 1 rod added to the prize pool for every 2 endless stages completed Matze, Jeeker, Jerith Geros, Sandal2110, Bachaan & LunaticX
Raffle calculations & draws in the last post. Endless 12 completed so 6 lunarods have been added to the prize pool. grats to all the winners.
Next weekend: illatoriach and I will be away/missing.
I haven't been able to find a volunteer so far, that would be willing to take over making the screenshots of the raid results, to enter them into Pixie's raid challenge for the weekend  
*edit* Big thank you to Matze for uploading the city raid scores for Pixies Raid Challenge! =)  
Old Rewards still unclaimed:
-
Last edited by Dessy on Tue Jul 09, 2019 11:39 am; edited 34 times in total
Thanks for another good raid all, endless 10 completed. Winners added in the first post.
and all scores entered ito Pixie's Raid Challenge as usual:
City: Dessiana
Regular Entries: 21 (4x10K+ & 17x2K+)
+4 Mini-Raiders (1-2K):
k02
Joycelina
Esso
Plop
All city raidscores have been entered into Pixie's Raid Challenge as usual:
City: Dessiana
Regular entries: 22 (4x10K+ & 18x2K+)
+1 Mini-Raider:
k02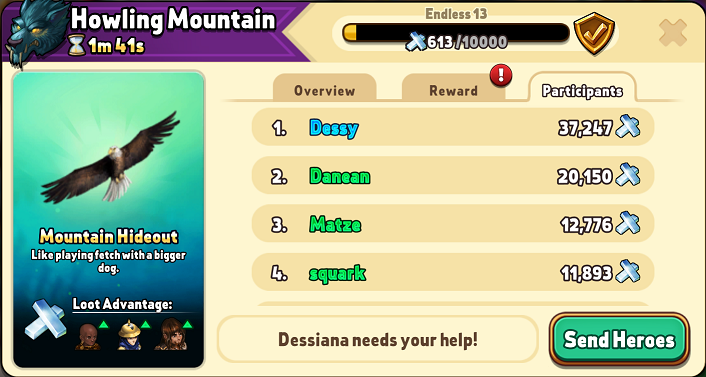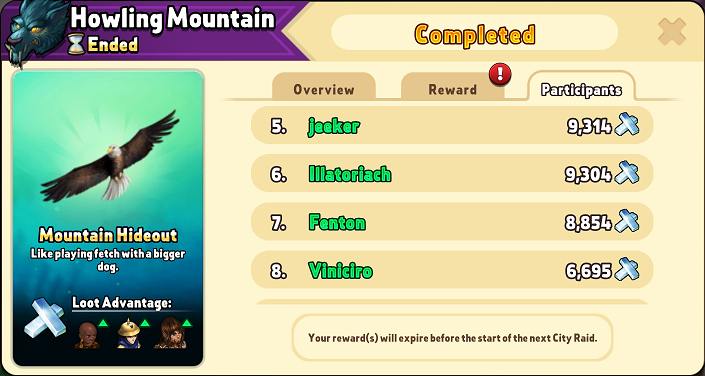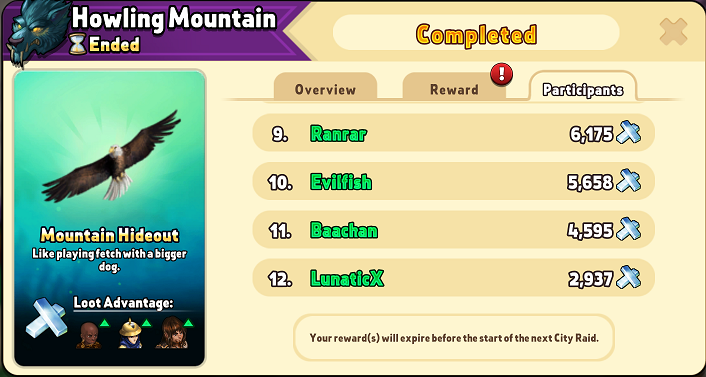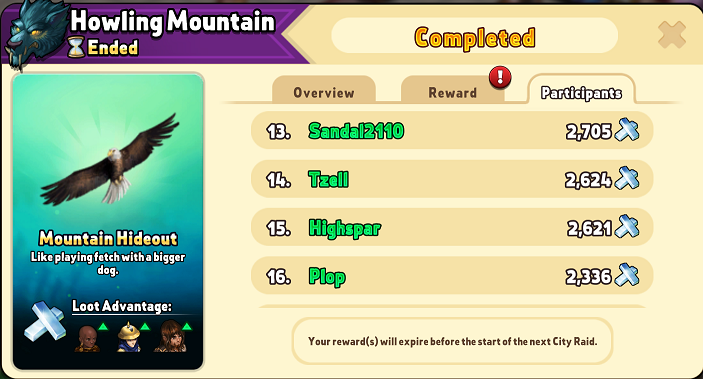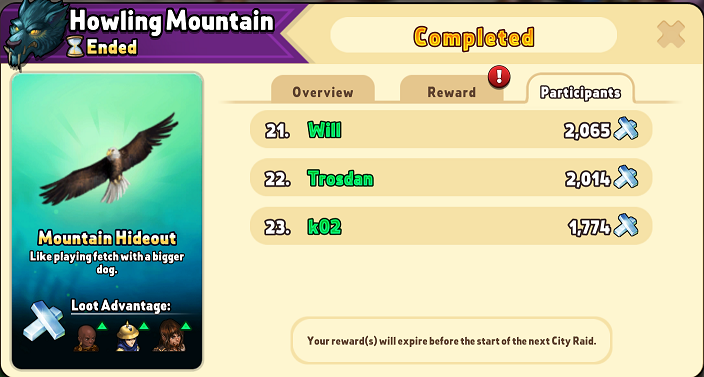 and the raffle calculations & draws have just been done. Endless 12 completed so 6 lunarods have been added to the prize pool. Winners have been updated in the first post, RNG bot chose the following winners out of the 203 tickets: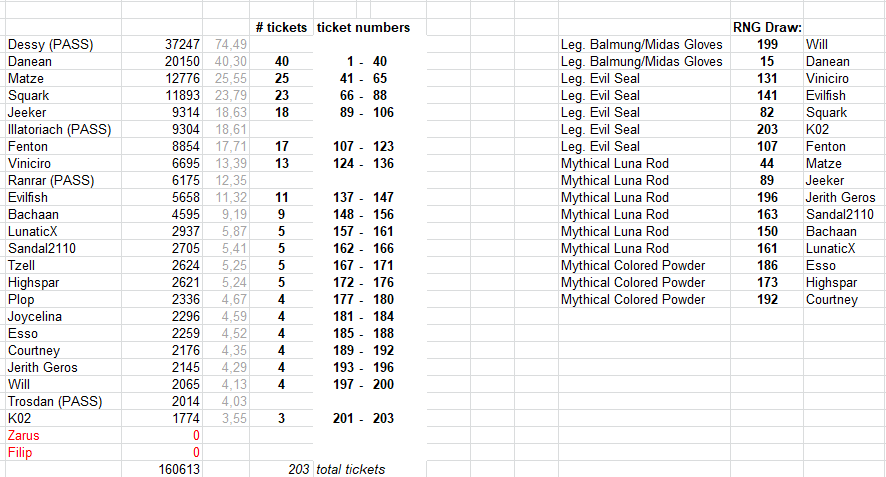 Similar topics
---
Permissions in this forum:
You
cannot
reply to topics in this forum